PAT Testing is one of the most effective ways of minimizing electrical risks from faulty appliances to you, your staff and any visitors to your premises. It also enables duty holders to fulfil key Health and Safety Regulations, i.e.:
Electricity at Work Regulations 1989 – to take all measures to minimize electrical hazards by inspecting and testing all types of electrical equipment across all work environments.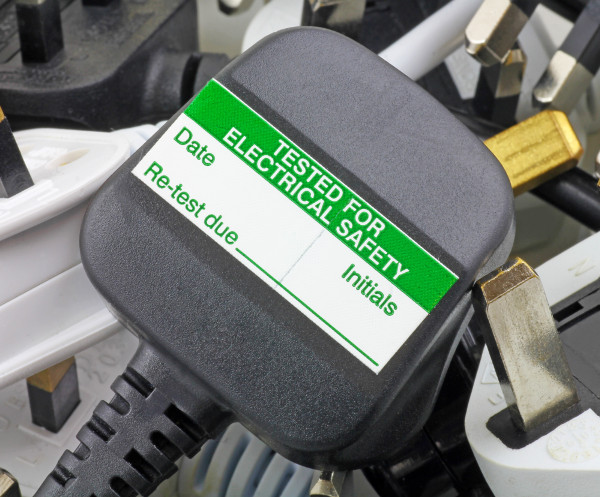 Health and Safety at Work Act 1974 – places the responsibility of health and safety of persons in the workplace on both the employer – including the self-employed – and employee);
Management of Health & Safety at Work Regulations 1999 – upholds the employer to carry out sufficient risk assessment of his/her workplace to minimize risks to staff and persons not in his employment (such as visitors, etc.) and to ensure that the health and safety policy of the company is fully implemented, understood and being adhered to by employees. Visitors must also be made aware of basic health and safety requirements, such as the location of fire exits, etc.
If you do not undertake regular electrical safety inspections, such as PAT Testing, then you leave yourself or your business open to a myriad of possible implications, should an incident occur. For example, if it is proven that you did need undertake a recognised form of preventative maintenance which resulted in subsequent injury or death, this could lead to prosecution from the Health and Safety Executive or employee/visitor injury claims; and your business insurance could be rendered invalid if it is proven that appropriate steps have not been taken to adhere to Health and Safety regulations.
M-Tech provides a reliable portable appliance testing ("PAT testing") service using testers who are fully qualified using up to date PAT equipment (which is calibrated annually). All PAT testing is carried out to the IEE code of practice for In-service Inspection and Testing of Electrical Equipment standards, and fully documented and recorded test results are supplied.
Portable appliance testing will be conducted at your premises at times to suit you thus helping to minimising disruption to your business.
Contact us now to see how we can help on 01278 238360 or info@mtechsouthwest.co.uk
The power to do it right....
Professional, dependable & reliable