OLD OR FAULTY WIRING IS THE MOST COMMON CAUSE OF ELECTRICAL FIRES SO IT IS IMPORTANT TO ENSURE YOUR WIRING IS SAFE AT REGULAR INTERVALS.

Some people may want to undertake a full rewire or upgrade the current system – particularly those moving into a new property which might be 25 years or older. Undertaking a full or partial rewire in a property is a big job and one that should only be carried out by a registered electrician.so this is where M-Tech can help we have completed many rewires for many clients from 1 bedroom bedsits to glamourous apartments , Factories ,offices the list is endless but each client & property will all be treated equal we aim to cause as little disruption as possible with the latest chasing equipment and PPE
When should an electrician carry out a rewire? All electrical installations, over time, will deteriorate naturally as they are a working mechanism made up of various components and working systems. For wiring systems more than 25 years old we would always recommend having the electrical system checked out at regular intervals. This will help identify any faults or defects which could require improvement. It will also give you an idea of any work that might be required and potential cost if you are considering upgrading the electrical installation or remodelling it to include additional circuits.
A full rewire usually takes place when major building work such as an extension or conversion is being carried out – prior to any plastering or decoration. Other occasions when a rewire might be necessary include; After flood or fire damage If electrical installation has become unsafe Installation of several new circuits Upgrade of building/property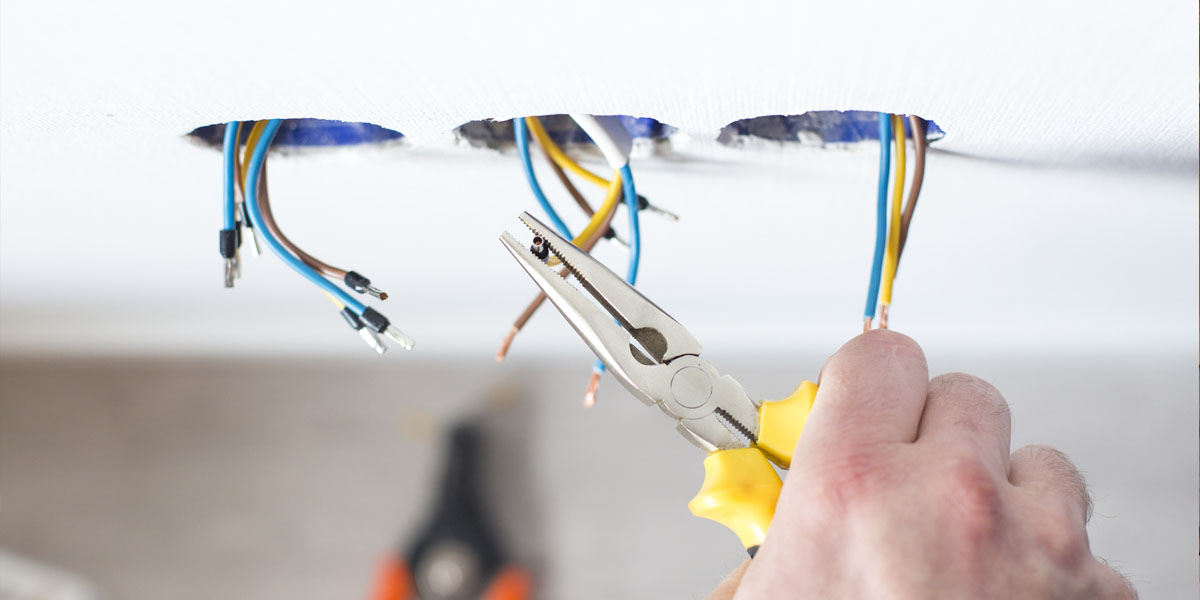 Unfortunately, electrical wires deteriorate with age. If the wiring in your home has partially deteriorated or completely deteriorated, our home rewiring service has got you covered. Whilst a full house rewire is a big project, our highly efficient electricians can rewire your home with minimal disruption to your day-to-day activities.
Including in our service is the rewiring and management of all cables, fittings, fixtures, consumer units and relevant earthing arrangements.
Notification to Building control Carrying out a partial or full rewire will often involve creating new circuits or a consumer unit change. This means the work is notifiable to your local building control department. Using a registered contractor with the NICEIC means the person carrying out the work is eligible to do this for you – without the need for you to do anything. Be sure to arrange this with your electrician beforehand and get the appropriate certification for the work afterwards.
For more information, contact us now: 01278 238 360 info@mtechsouthwest.co.uk