Emergency Lighting
If you have a business premises and employ staff then you have a duty of care and responsibility. Our emergency lighting installation service helps ensure that in the event of an emergency or power failure, escape from the building is not hindered by the lack of emergency lighting.
We can plan and install your system, taking evacuation routes into account and identifying areas that will require the lighting and signage. All legal and health and safety requirements are taken into consideration, and qualified electrical engineers will ensure that all equipment is tested after installation so that it works effectively if it's ever needed.
Emergency lighting, like your fire alarm system, should be regularly checked and maintained. Arranging a planned maintenance contract allows us to visit at regular intervals to test your system for efficiency and to ensure that power is reaching all lights and signs effectively.
If you're considering emergency lighting installation for your property, we'll be happy to discuss your needs in detail. Contact us on 01278 238360 info@mtechsouthwest.co.uk today, and we can arrange a site visit and a quote.
Data Cabling
Local and Reliable
We have an array of data cabling products and services covering the design and installation and testing of Cat5e, Cat6, Cat6a, Cat7 and Optical fibre.
From the initial site survey to design and installation you can rest assured your network is in good hands.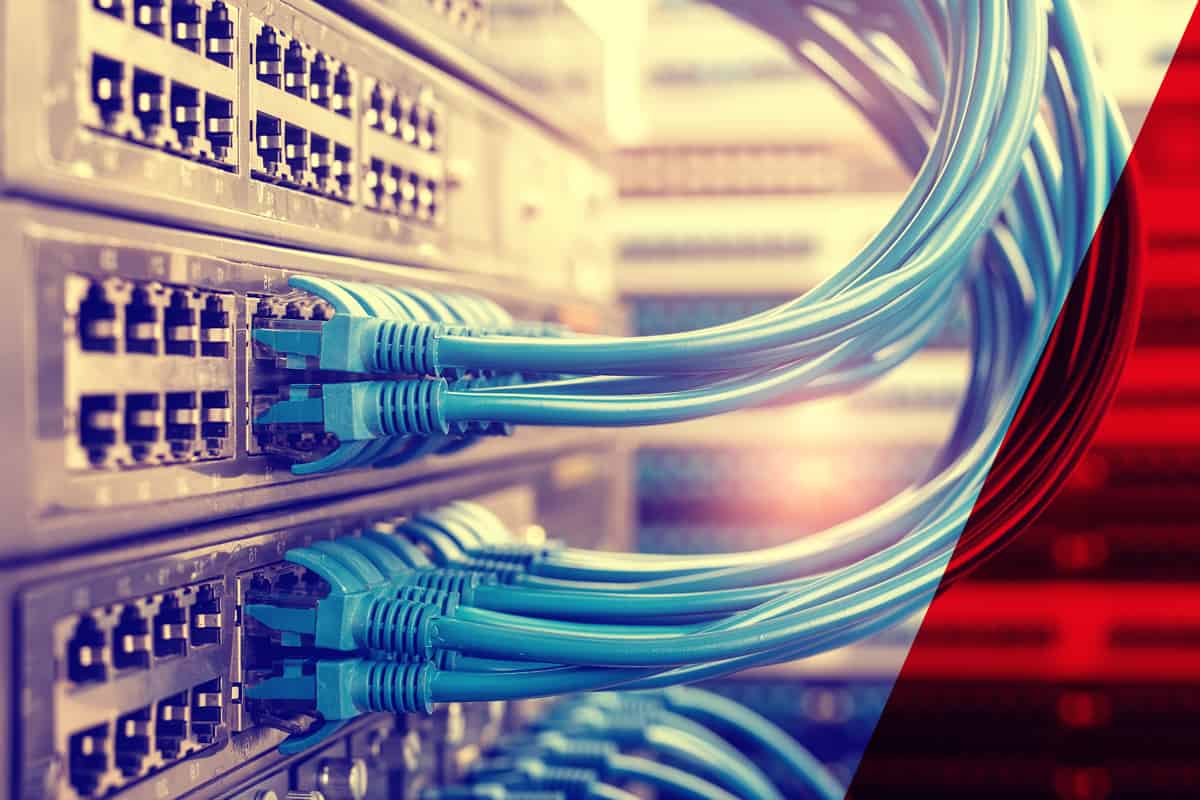 So What Makes Us Different?
Unlike many data cabling companies, we work as a partner to I.T managers, support where required using specialist skills and resources. We take pride in our employees. From technical assistance to account administrator. Keeping a real can do attitude which is accommodating as well as focused on achieving the requirements of the customers.
Quality is an inherent part of our service delivery. We have strict controls to assess our own efficiency and always seek customer feedback. We take action upon this to deliver a superior level of customer service.
Modern business technology demands high-speed internet access and efficient computer networks linked to phone and VoIP systems. Not only must your cabling embrace today's technology, it must also be planned for growth to meet your future needs.



Having a structured data cabling system installed in your building is essential for high-speed communications. Many buildings already have data cabling installed, but sadly some of these simply don't meet the needs of today's business. If you are thinking about a new data cabling installation, or undertaking a review of your existing system, M-tech can help you with:
Data cabling
Category 5 and 5e cabling
Category 6 enhanced cabling
Telephone cabling
AV (audio-visual) cabling
Shielded Category 5e and 6 cabling
IP networking
Server room cabling
Data Cabling needn't be challenging, why not give us a try?
Portable Appliance Testing
PAT Testing is one of the most effective ways of minimizing electrical risks from faulty appliances to you, your staff and any visitors to your premises. It also enables duty holders to fulfil key Health and Safety Regulations, i.e.:
Electricity at Work Regulations 1989 – to take all measures to minimize electrical hazards by inspecting and testing all types of electrical equipment across all work environments.
Health and Safety at Work Act 1974 – places the responsibility of health and safety of persons in the workplace on both the employer – including the self-employed – and employee);
Management of Health & Safety at Work Regulations 1999 – upholds the employer to carry out sufficient risk assessment of his/her workplace to minimize risks to staff and persons not in his employment (such as visitors, etc.) and to ensure that the health and safety policy of the company is fully implemented, understood and being adhered to by employees. Visitors must also be made aware of basic health and safety requirements, such as the location of fire exits, etc.
If you do not undertake regular electrical safety inspections, such as PAT Testing, then you leave yourself or your business open to a myriad of possible implications, should an incident occur. For example, if it is proven that you did need undertake a recognised form of preventative maintenance which resulted in subsequent injury or death, this could lead to prosecution from the Health and Safety Executive or employee/visitor injury claims; and your business insurance could be rendered invalid if it is proven that appropriate steps have not been taken to adhere to Health and Safety regulations.
M-Tech provides a reliable portable appliance testing ("PAT testing") service using testers who are fully qualified using up to date PAT equipment (which is calibrated annually). All PAT testing is carried out to the IEE code of practice for In-service Inspection and Testing of Electrical Equipment standards, and fully documented and recorded test results are supplied.
Portable appliance testing will be conducted at your premises at times to suit you thus helping to minimising disruption to your business.
Office Installations
If you are looking to upgrade or move your company's offices it's important that you get the electrical installation right, particularly lighting.
The provision for electrical supply may change as your team grows or technology changes. Getting one of M-techs experienced electricians on board from the design stage means that you are able to use their expertise and knowledge to plan for your requirements now and in the future.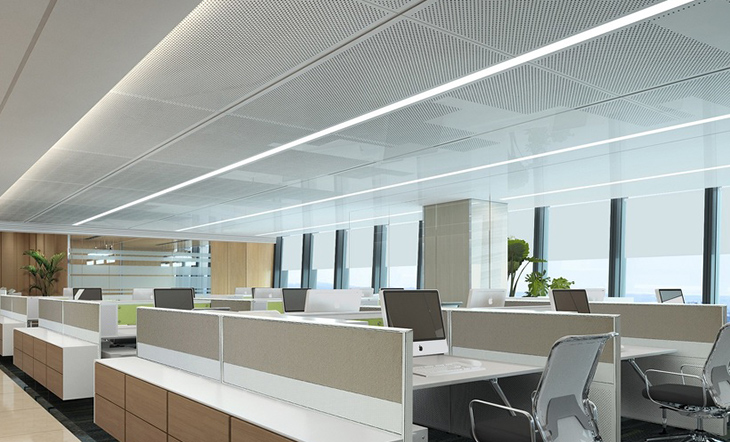 Lighting is important for an office environment as incorrect lighting, or lighting that is positioned incorrectly may be the cause of strain on computer operatives. M-Techs experienced electricians would look to recommend a range of quality fittings. These assist with LG3 and LG7 workplace illumination guides to distribute light evenly on walls and ceilings.
Having the option to upgrade lighting that is energy efficient and to add controls to lighting in infrequently used areas, such as meeting rooms or restrooms where the lighting can be controlled using passive infrared (PIR). This eliminates the waste of power when lights are left on in areas when they are not being used.
Can M-Tech improve your current office? Or help with moving into a new office space? I.e power poles, dado trunking lighting and data. By planning your current or new space properly you can increase staff morale and productivity.
Factory Installs
Modern factories are highly complex facilities with enormous requirements for building services – power, gas and water, heating / cooling, installation lights, heavy machine and plant.
M-Tech have the technical ability to design and deliver projects from modifications and upgrades of production lines to the wholesale relocation of a factory including the heavy duty electrical and mechanical engineering works required.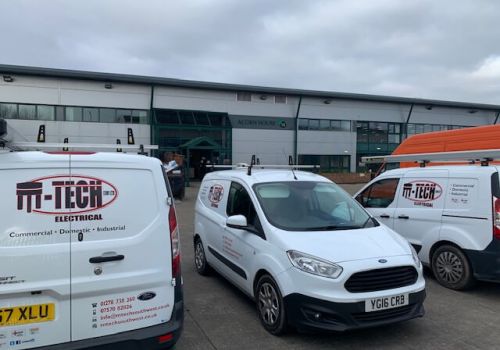 To see how we can help with your future and current projects. M-Techs Electrical engineers can aid from start to finish , Get in touch today
Mains Upgrades
There are many minor electrical problems that can stem from a business's electrical mains. If you are having issues with your business's main electrical system, M-Tech can help.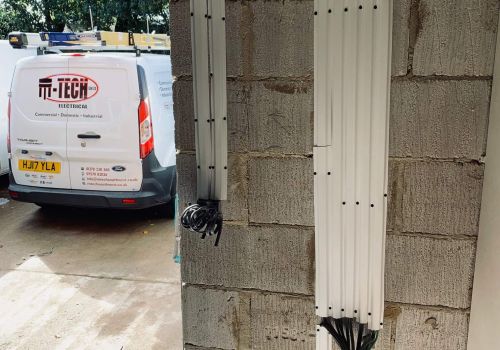 Our trained electricians have experience mending electrical mains for a diverse range of commercial properties, from small and large businesses to older buildings with plenty of machinery – we are specialists in this line of electrical work. We work closely with local Power authorities and abide by their current regulations, so you will be guaranteed an efficient and safe service.